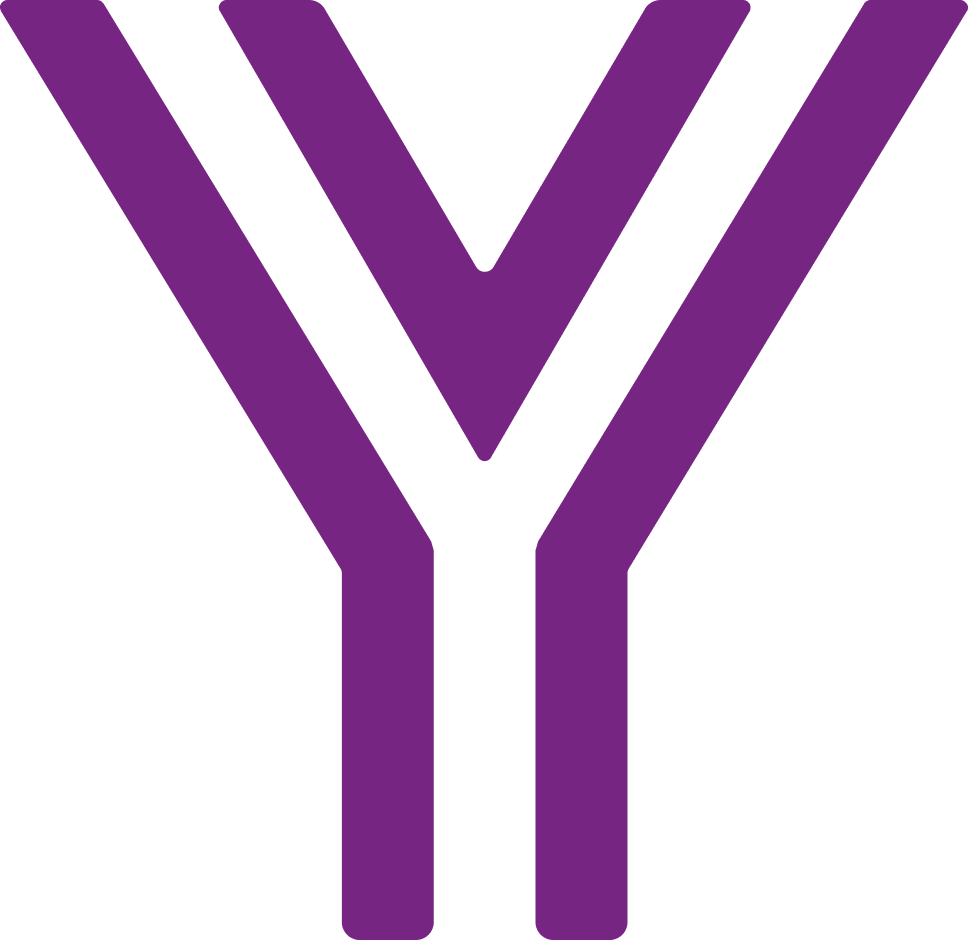 Celebrate the Y25 of 2023
The Y25 programme is a celebration of young self-identified wāhine and non-binary people doing amazing mahi: 
Allyssa Verner Pula
When you come across a blog called 'Mayor of Manurewa' you know the person behind it is going to be a community-minded person. That's Allyssa. A proud Samoan woman and hearty Manurewa Southside 267, Allyssa cares deeply about her community and believes that Aotearoa can, one day soon, wholeheartedly value Pasifika communities - especially our Pasifika women and Rainbow+ communities. When she's not blogging or speaking wise, funny words on the podcast, 'Island Roots, Auckland Ways' she co-hosts with longtime friend Mariner Fagaiava, she's working on the University of Auckland's newly established Pacific research platform, Fofonga for Pacific Research Excellence. Allyssa was the first in her family to graduate and has worked on other important research projects, including the Manalagi Project focusing on Pasifika Rainbow+ / MVPFAFF+ communities in Aotearoa, Project Gender's Single Parents Project and HRMI's Pacific Data Module. This multifaceted academic, creative, writer, public speaker, and community weaver is currently studying towards a Masters in Pacific Studies at the University of Auckland and is also a co-collector for Te Papa, gathering stories within Pasifika queer communities.
Alyce Lysaght
When Alyce (Ngāi Te Rangi, Ngāti Ranginui, Pākehā) started her engineering degree in Christchurch | Ōtautahi, she looked around for the other ākonga Māori. Not seeing many, she quickly became part of Te Akatoki, the university's Māori Student Association and shone a light on the lack of Māori in the engineering school. Knowing the power of storytelling, this STEM trailblazer then started a podcast encouraging Māori engineers to embrace te ao Māori in an industry steeped in colonial thinking. The kaikōrero of each episode emphasise the power of te ao Māori in a changing world, providing inspiring stories for ākonga Māori and those in the industry to be themselves in the engineering world. Since graduating from Te Whare Wānanga o Waitaha | University of Canterbury with a Bachelor of Engineering (Honours) specialising in Natural Resources and a Diploma of Global Humanitarian Engineering, she now works as a Water Engineer, consulting for WSP. An avid learner of te reo Māori, Alyce wants to support those who are learning te ao Māori after growing up in te ao Pākehā. Surrounded by a community that have help her realise her own potential, this wahine wants to do the same for others. ~ kia whakatōmuri te haere whakamua.
Arabella
Arabella is all about creating equitable opportunities for the Rainbow community in Canterbury. Her aim is to ensure that everyone feels welcome and comfortable to express their authentic selves. She is in her final year at Lincoln, pursuing a Bachelor of Agribusiness and Food Marketing, Majoring in Supply Chain Management. Through her role as the Rainbow, Equity, Diversity, Inclusion & Wellbeing rep at Lincoln Uni's Student Association, she strives to provide an inclusive campus environment in which every student feels supported and empowered to thrive. She is also the Co-President of SPACE a student-led LGBTQIA+ organization focused on fostering inclusivity and support for rainbow students. In this role, Arabella plays an instrumental part in organizing events, promoting awareness, and creating safe spaces for students of diverse backgrounds. In addition to her dedication to LGBTQIA+ empowerment, Arabella is paving the way for women in leadership roles within the primary industries. Recognising the prevailing stigma in this traditionally male-dominated sector, she is actively working to break down barriers and empower individuals from diverse backgrounds to pursue rewarding careers in agriculture.
Celine Waikohu George
Celine is a wonderful māmā to 7-year-old Mason and advocate for ngā rangatahi and mokopuna in state care. Spending most of her childhood and adolescence in and out of state care, Celine uses her lived experience to speak up for those who are still in the system, working hard to make it more equitable, empathetic and safe. She believes strongly in the strength of the collective and in turning pain into power. As a member of the Oranga Tamariki Youth Advisory Group, her powerful testimonies have made people within the organisation sit up straighter and pay attention. And her passion to create change for her communities is driven by the knowledge and skills she gained, both out of necessity and out of a genuine desire to break cycles for her and her young tama. Throughout the instability of state care, Celine's māoritanga was a source of strength and connection and she's very interested in toi Māori. Digital story telling is another tool in this wahine's kete, and she is launching a podcast soon centering voices and stories that often go unheard. On top of all this amazingness, Celine is also a potter, DJ, and horse rider.
Claire Ma
Since the age of 13, this incredible wahine has been spending her free time supporting peers across the world with their mental health struggles. Working for St. John Cadet, youth buddy and 7 Cup listener (international equivalent to Youth Line), Claire has helped teens and their families get through depression, anxiety, PTSD and conflict. During covid, Claire established a not-for-profit, Letters to Strangers New Zealand, building a community of over 35 youth leaders across the motu to set up clubs to exchange heart-felt letters, encouraging each other to push through tough times. Claire has built a community that offers personal support towards each other by distilling humanity into ink and has presented at international webinars and conferences on mental health and the power of connection. Oh, and she's still in school, completing Year 13 this year! Her mum decided five years ago to start a new life for them both in Aotearoa moving 11000km+ away from their roots in China, and has been a great source of encouragement.
Danielle Carson
Danielle was born to a resilient 21-year-old single mother seeing firsthand the inequity in our welfare systems. This proud feminist wahine doesn't remember a time she didn't see herself working for change, joining the Invercargill City Youth Council at 12 years of age after already advocating in her primary school years. A champion for rangatahi in her Murihiku community, she's represented her peers on national and regional levels, speaking in Parliament House at 18 on the mental health rates Southland face. Danielle applies her community values by volunteering her own time on the ground, partnering with Youth Line to deliver free clothing to rangatahi, and through her work at a local social service center, Number 10, arranging free period products and kai for people who need them. With more than half her life in community service, and running her own business, Danielle has anchored herself down south hoping to make changes in the systematic failures she has seen affect her people. Through grieving the loss of her brother and only sibling in 2017, this wahine Māori decided she won't rest until she sees better opportunities and outcomes for generations to come.
Dua Asim
Growing up, Dua didn't see many people from the Kiwi-Pakistani/Hijabi community doing cool outdoorsy activities. No one was tramping or bouldering or swimming. For Dua, these activities never felt accessible, so she assumed she couldn't do them. Then she went to university and everything changed. It was a time for this amazing wāhine to redefine herself. Gravitating towards people who loved the outdoors she was invited on a tramping trip. She had never seen someone in a hijab hiking but decided there's a first for everything, so went along and loved it. That was the first of many adventures and she decided to be the representation she needed as a little girl. Now, using her Instagram page with 119k followers, Dua's work is centred on helping budding hikers/Muslim women explore the world on their own two feet. This civil engineering student is looking to expand what she puts out into the world, creating educational and inspirational resources, YouTube videos, and blogs to help others. Dua is making sure 'you can't be what you can't see' won't apply to the next generation of young Muslim girls wanting to explore the outdoors. "Being a woman or hijabi or person of colour isn't going to stop you."
Eunique Ikiua
This multifaceted Pasifika woman works at Microsoft by day, leads a Niuean Youth leadership network in the weekend and performs as a musician Heiressofthegame by night. Eunique is a NZ-born Niuean looking to make change in every space she enters. In 2022, she presented to more than 3000 Māori & Pacific students through panels, workshops, and education events encouraging youth on why we need more indigenous and pacific people in technology. She's currently in a new role to help lead the biggest digital transformations that will support the biggest health reform in NZ history. Then there's her language. UNESCO announced Vagahau Niue as 'definitely endangered' – with only 11% of the world's Niuean's being able to speak the language – so in 2021 Eunique established a network, Three Star Nation, now 1200 Niuean youth across Auckland, Wellington, Hamilton, Dunedin, Brisbane, Sydney, Gold Coast, Perth, Rarotonga and Niue. Three Star Nation addresses the decline of native speakers, reconnecting, inspiring and empowering Niue Youth descendants across the globe to champion Vagahau Niue and Agafakamotu Niue in everyday life. This proud daughter of South Auckland and the mighty #683 nation of Niue also sings and performs.
Georgia Tawhiti Latu
Pōtiki means the youngest in the family and this talented wahine is one of the youngest CEOs in Aotearoa. Based in Te Waipounamu, and a tau 12 tauira (Year 12 student) at Te Kura Kaupapa Māori o Ōtepoti, she's the CEO of Pōtiki Poi, the largest poi manufacturing company in the world. Georgia started Pōtiki poi in early 2019 as a fundraiser to get herself to a wānanga up north. She didn't have the pūtea (funds) so her and her whānau started making poi. In three days, she'd fundraised over $1000 and realised she had the potential to create a business – one that could give back to her whānau and community. It's gone from strength to strength and last year they made poi for the Rugby world Cup. The values Pōtiki Poi upholds are 1. Te tino rangatiratanga, revitalising and uplifting all things Māori. 2. Eco friendliness, using upcycled materials including hundreds of pillows from the halls of residence headed for landfill. 3. Diverse abilities. Georgia's baby brother was born with trisomy 21 (Down Syndrome) and Pōtiki Poi provides work pathways for people with diverse abilities. "Learning from others has been the biggest blessing through my journey being a young CEO."
Hollyanna Ainea
Hollyanna is a manifestation of her ancestor's wildest dreams. Her gafa extends across the villages of Fa'ala & Vailoa Palauli, Tulaele, Siumu and Faleu and she's the first in her family to graduate from university. She recently submitted her Masters, exploring the influence of race politics on the Vā in German Sāmoa. This first-generation Aotearoa-born Samoan, proudly raised in Otahuhu, is passionate about equitable education and opportunities for Pasifika rangatahi. Her findings on Sāmoan race politics motivated her to unsilence the stories of the Moana through a decolonising lens, with an understanding of the customs and values of Moana peoples. This proud old girl of McAuley High School is an example of the sacrifices her whānau made to ensure she had opportunities to dream, work hard and strive. She understands the constant uphill battle to navigate an education system that does not accommodate Pasifika, which motivates her to work with students. As a trained Pacific historian and currently the Careers Advisor/Administrator at Tangaroa College, Hollyanna's working towards becoming a history teacher. She mentors and amplifies the aspirations of the young people she tutors, encouraging them to believe in themselves and chase their dreams.
Hope Cotton
Hope is a multifaceted legend. A champion in the Deaf, Queer, Disabled and Christian communities, this young wahine has worked hard to bring her identities together. Growing up Deaf in a hearing family, Hope felt stuck between two worlds, unable to access the Deaf world until learning NZSL. Hope's faith has always been an integral part of her life but when she came out she was insulted, excluded and shamed by teachers, mentors and peers. She felt like she was splitting her heart in two. The church, her safe space, suddenly became a building she was unable to enter without a panic attack. Hope's experiences have fuelled her advocacy. She petitions for captioning in media and political discussions. She advocates for a more accessible education and health system so Deaf and disabled people are enabled to reach their potential. And for the queer community, Hope became an openly queer Christian at high school, leading by example, and co-organising the school's first pride week. This year she's co-leading a monthly LGBTQIA affirming church service called Belong with her friend Caleb. "I want everyone to feel like they can access society without having to sacrifice any facet of their identity."
Jasmin Singh Kang
As a proud first-generation Kiwi of Panjabi descent, Jasmin takes pride in her roots from the land of five rivers. Growing up in Manurewa, South Auckland, she's always seen her community as more than a place to live. Being part of a diverse and dynamic place, filled with culture and a strong sense of humanity, Jasmin's developed a deep passion for uplifting young people and enabling them to engage positively with their community and have a voice in decisions that will affect them. She joined the Manurewa Youth Council in 2019, expecting to lead from the back but everyone could see the potential in this wahine and soon she found herself elected to Chairperson. Being a facilitator of change, she works alongside rangatahi to help them make a positive impact in the world – from collecting over 300 submissions from young people for Manurewa Local Board Plan in 2020 to being part of the team organising the first ever South Auckland wide Careers Expo. This young leader is the first in her family to attend university, studying commerce and arts. Jasmin's grateful for the sacrifices her immigrant parents made for her, and their resilience and determination have been instrumental in shaping her strong values.
Jeongwoo Lim
Jeongwoo is all about empowering young women in STEM, a white, cis male-dominated space. After changing her Bachelor of Science major from Biomedical Science to Computer Science & Psychology, she worked her way to securing first-hand experiences as a Software Engineering Intern at Orion Health and National Technology Manager at UN Youth. Taking this learning with her, Jeongwoo volunteered as the 2022 Auckland CEO of Chiasma, a national organisation connecting students and academia with the wider STEM industry. Her committee's mahi engaged over 750 rangatahi, connecting them with industry networks, professional mentors and employment opportunities. She was also part of the South Korean Government's National Unification Advisory Council, bringing a fresh perspective as the youngest member and pushing for a stronger focus on the human rights violations of North Korean women. She hopes to keep advocating for women of colour in leadership and young people's mental wellbeing.
Jomana Moharram
Jomana was born in Egypt, and her family immigrated to Aotearoa when she was 7, hoping for better opportunities. However, her early years in Ōtepoti were marked by racism and Islamophobia. In response, Jomana rebelled and caused disruptions wherever she could. Now at Otago Girls High, Jomana's discovered a sense of belonging, purpose, and found some amazing friends. When her school faced intense media scrutiny following a bullying incident, she stepped up as the student rep on the school board. Bringing a unique perspective as a young Muslim woman, Jomana spearheaded the development of a diversity and inclusion strategic plan - in Year 12. This plan plays a crucial role in promoting student well-being and increasing awareness of the diversity of Aotearoa. Jomana's also a passionate advocate for human rights and climate change. She is a youth ambassador for Save the Children, leads her school's Amnesty International group and is learning to play the saxophone, violin, and flute. This amazing 15-year-old also organises school events uniting different communities through music, food, and cultural wear.
Kate Laughter
Born in Western North Carolina, Kate (Ngāti Porou) returned to Aotearoa at the age of four. At age fifteen, she discovered spoken word, igniting her passion for activism and poetry. Kate's poems are rooted in Māoritanga, reclaiming her identity as a young wahine toa, and challenging audiences to be kaitiaki of the whenua. In 2021, her spoken word team were crowned winners of WORD - The Front Line, an inter-high school spoken word poetry competition. Since then Kate has been promoted by Action Education as a featured poet at various events, including the Auckland Arts Festival, and Doc Edge Film Festival. She was also featured in the Creative New Zealand filmed poetry anthology Verses in Vision. Kate currently serves as the Director of Operations at the Puketāpapa Youth Foundation. She actively leads her team to promote, design, and facilitate rangatahi-led events which aim to empower, encourage advocacy, and connect rangatahi with their local community. While her poetry represents her inner thought life, she makes sure that her outward actions reflect the change she wants to see in the world.
Leilani Faaiuaso
As a proud Samoan young woman raised in Manurewa, South Auckland, Leilani is passionate about making ideas a reality through social innovation and enterprise. Leilani believes in the importance of having a voice that echoes the integrity and strong morale values she withholds, that exemplifies purpose and is community focused. She holds multiple governance positions including President of the Massey University Student Enterprise Club, Student Board Observer and Advisor on the Student Investment Committee for Massey Ventures Ltd, and Youth Board Trustee and Chair of the Alumni Advisory Group of Young Enterprise Trust. Through these positions, she advocates strongly for youth, students, and Pasifika, challenging the status quo to create space for more voices and opportunities. As the first in family to attend University, Leilani strives for excellence in all aspects. She is currently in her third year of studying a Bachelor of Business (Management)/ Bachelor of Arts (Psychology) at Massey University. Ultimately inspired by her grandparents' legacies and her parents' leadership, Leilani is fearlessly ambitious in creating a better tomorrow.
Mary-Lynn Huxford
To Mary-Lynn's friends, she's an adventurer and witty poet. To her colleagues and the public, she's an activist and fierce advocate for pēpi, tamariki and rangatahi in the state care system. Mary-Lynn's early years were spent separated from her siblings in New Zealand's state care system, then they were reunited with their mum as a whānau. Her lived experience has fuelled her advocacy for child-centered policy reform. This is a changemaker who knows how to make change. Last year Mary-Lynn campaigned hard in the media to amend the oversight of the Oranga Tamariki System bill, reducing the review time from five years down to three. She's a member of Te Roopu Pūmanawa, the youth consultant group to the Ministerial Advisory Board to Oranga Tamariki overseeing the current reform. She was the Vice-Chair for the 2022 National Youth Council at VOYCE - Whakarongo Mai. Now, she works as their National Care-Experienced Youth Participation Advisor, helping rangatahi atawhai on their advocacy journey. This dedicated, compassionate wahine enjoys engaging with politicians at a legislative level, and everything she does is for the 4500-6000 Kiwi kids currently in the system.
Pieta Bouma
Pieta's story begins in the countryside of Kirikiriroa, in a tight-knit family who encouraged her passion for social justice and equality. Since becoming a paraplegic at 18, she's embraced the disabled community and uses her skills as a writer to champion disability justice. During her recovery, Pieta discovered the incredible ability of sports to empower disabled people and bring communities together, & she was selected to be on the Halberg Youth Council where she works to empower young people with disabilities to access the benefits of participating in sports. She plays wheelchair basketball, rows, cycles, rock climbs and competed in the 2022 Waka Ama World sprint championships in London – being nominated for Disabled Athlete of The Year by Auckland Disability Sports and awarded the 2022 Arts student of the year Service to Sports Award. Working with 'All is for All', Pieta also models, and consults with government and corporates who want input from disabled people. This Global Studies & Health Sciences student at the UoA is part of the Effective Altruism club and Be.Leadership in Governance programme. She's driven to equip herself with the skills & knowledge needed to build a career working towards a more socially just world.
Sarah Kelsey
Sarah has built up a brilliant community, which aims to get young people excited about sorting out the boring stuff (like finance). After studying accounting and starting her career as a graduate at PwC, she felt the whispers of curiosity, and left the path laid out in front of her to pursue something less known, with more meaning. In 2020 she founded her podcast, The OneUp Project, initially to tackle the lack of accessibility to financial education in Aotearoa. Now, 180 amazing episodes later, she's dedicated to discussing financial wellness and how to make life's more complex topics easier to understand for everyone. She continues to follow the whispers, as a lifelong learner. Over the last three years, Sarah has built a strong community of curious people who want to better themselves and their communities. OneUp's kaupapa is centered around serving the community it's built, helping listeners make better decisions relevant to their finances (acknowledging that we do what we can, with what we have) and being the relatable and trusted voice that aligns them with effective resources and networks. With 83% of young people getting their financial know-how from their parents, Sarah is passionate about bridging the inequities in financial literacy.
Taualofa Totua
Auckland born journalist & creative Taualofa has always been a shapeshifter. This tauiwi non-binary storyteller moves between writing & making as a form of service to their communities. Taualofa centres the voices of underserved communities including but not limited to: Indigenous, disabled, LGBTQI+ & people of colour, building a portfolio through honest reporting, informed story sovereignty and art that privileges joy & healing. Mentored by journalism legend Donna Chisholm, Taualofa graduated from the long form feature writing cadetship 'The Next Page' in June 2022. They have been published both digitally & in print, including The Spinoff, Metro, Ensemble, & Pantograph Punch. They're the Project Manager for the Vuli Tara Programme, providing learning experiences to help Pasifika makers establish sustainable, thriving careers. Taualofa's passion projects balance an indigenous worldview & utilising modern tools to build a better world: they're a core member of a teine Sāmoa art collective: MALAE/CO and Co-founder of Filemu Zine. Taualofa's ancestors come from Afega, Malie & Leulumoega in Samoa; and Neiafu & Holonga, in Vava'u Tonga.
Tylah Farani-Watene
Tylah (Ty) is a Māori & Pasifika wahine and acknowledges her whakapapa to Waikato-Tainui, Ngāti Maru, Te Arawa, Taputimu, and Nofoali'i. She remembers growing up and being impacted by a range of institutional issues, from inaccessible health care to people lacking confidence in their leadership because of environments not designed for Māori and Pasifika success. Ty has been on a mission to change this and firmly believes it starts with empowering our Māori & Pasifika rangatahi, creating a sustainability model for generations to come. She knows that Māori and Pasifika wāhine have leadership qualities that are needed at every table. A proud public servant, working in the engagement and communications space, she's an advocate for co-governance. During the pandemic Ty had the additional challenge of dealing with neurosurgery and during recovery, this resilient wahine discovered her calling for volunteer work. Outside of mahi, Ty is a champion for cultural safety to be taught across the youth & public sector. Her drive is to create more leadership opportunities for Māori & Pasifika wāhine and to be a role model for her younger sisters, Blayke (7) and Ridley (5), so they feel confident navigating the world as strong Pacific women.
Veisinia Moli
Veisinia is village raised and village made, advocating for Pasifika cultures to be recognized and celebrated across Marlborough. But growing up Tongan in a place that is 30 years behind with inclusion and diversity hasn't been easy. Her parents moved to Waiharakeke in the early 2000s in pursuit of the migrant dream and Veisinia and her siblings found themselves in a foreign land where people weren't accepting of people who didn't look like them. They had to fight for an opportunity to be heard, seen and celebrated. At school, her older siblings challenged ancient systems so they could have a safe space to celebrate and express their culture, and Veisinia stands on their shoulders as the first Pasifika and Tongan Manu Kura (Head Girl) at Marlborough Girls' College. Veisinia's culture has been the one thing that has anchored her and now it's her passion to educate people about her beautiful Tongan culture, spread positivity and uplift the young women who feel like they don't have a voice in the Blenheim Pasifika community. Proudly raised by the sacrifices of her parents in the vineyards, Veisina aspires to be a teacher and advocate for her culture to be included and celebrated within the education system.
Vira Paky
If you could imagine combining creativity, storytelling, theatre, poetry, advocacy, and civics activism into one talented person then that's Vira. A first-generation Congolese-New Zealander, Vira's poetry tackles the intersections of feminism, global politics, race & African identity. She's passionate about advocacy and equitable civic engagement. Last year she led the Youth Leadership Symposium, Mana Rangatahi Hui Taumata, creating resources for youth-related policy decisions in health & mental health. Politics is the water in which we swim, says Vira, and all our lives are dictated by laws. 'When those of us with marginalized identities are not active in civics, it allows those in power to dismiss us and our concerns.' She's also a fierce advocate for all refugees, previously chairing the NZ National Refugee Youth Council & has been recognized by Amnesty International with their Gary Ware Humanitarian Legacy Award. This year, Vira's a keynote speaker at the World Vision 2023 Youth Leadership Conference, co-Chairperson of Auckland Council Youth Advisory Panel, and a UNICEF 2023 Young Ambassador. This amazing wahine also works at Basement Theatre curating their artistic programme.
Vivien Whyte
Vivien is a powerful mix of feminist activism, environmental science and music. As a Chinese-Indonesian-Samoan-Pākehā New Zealander she describes her heritage as an integral part of her leadership journey, which is focused on community empowerment. Currently in her final year of a Bachelor of Science/Music, she sings and plays the flute, guitar, and piano. But also uses her voice to advocate for others, reduce sexual harm in Aotearoa and promote consent culture. Vivien recently served as the Auckland Uni Regional Leader and the National Coordinator for 'Thursdays in Black', an ongoing national campaign to prevent and respond to sexual violence in tertiary institutions. She played a vital role in establishing survivor-centric safe spaces on campuses, mobilising universities to prioritise sexual harm prevention and survivor empowerment, and expanding the campaign's reach across the mōtū. Drawing on her experience as the former Editor of Auckland University's Kate Magazine, Vivien now also works as the Assistant Editor of Debate Magazine and as a freelance writer, where she explores her identity, diasporic communities and what it means to support tino rangatiratanga as tangata tiri in Aotearoa.
Zina Abu Ali
Zina strives to create safe, inclusive environments for queer youth in Aotearoa. This talented wahine is the VP of the AUT Student Association, human rights activist & a writer. Zina is an honours student specialising in Architectural engineering, passionate about indigenous architecture & sustainable construction. Her work on Aboriginal modular Architecture was nominated as one of the top 10 projects for Engineers Without Borders. She's also researching aspects of racism, intimate partner relationships, and social support that affect queer ethnic youth in Aotearoa. Zina strives to level the playing field as much as possible, to create a supportive learning environment for all, & make positive changes to the spaces she exists in. As part of the Student Association, she's advocated for the wellbeing of minorities both in & out of AUT, sometimes going head-to-head with the university to make sure the needs of students are being met. She's fought for gender neutral bathrooms, safe housing for students in unsafe homes, visual smoke alarms for hard of hearing students/staff, & making sure that financial assistance is accessible for those who need of it. Zina also teaches piano to kids who have learning difficulties.
With support from:
About the YWCA:
The YWCA is a proudly feminist organisation and has been supporting women and girls challenging gender inequality in Aotearoa New Zealand for over 140 years.