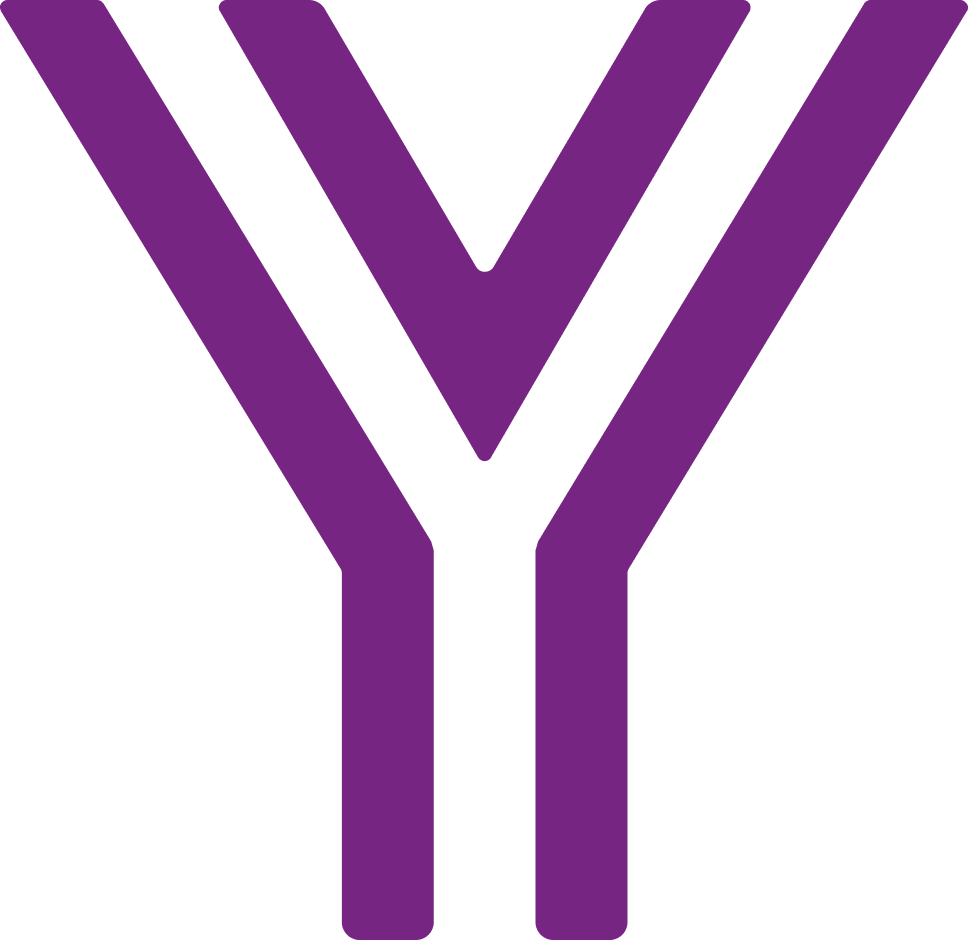 Celebrate the Y25 wāhine toa of 2020
Te Manaia Jennings
Te Manaia believes in the power of the creative arts to ignite conversations around mental health. Her paintings focus on the theme of empowering women and the process of painting in turn empowers Te Manaia. Her emotive art has been displayed in eight exhibitions in Rotorua and she is working hard to put herself out there, selling in stalls, selling her prints and studying art. When Te Manaia was in high school she was never taught how powerful the mind is but was lucky enough to have a family who taught here, which has helped her understand her own struggles with mental health. She is a passionate advocate for more mental health support and understanding, especially with young people, and the power of a positive mindset. 'My work demonstrates to women that if you push through adversity you become stronger, always.'
Sophie Handford
If anyone needs to get 170,000 kiwi kids to take action then they should get Sophie Handford involved. As the national coordinator and founder of School Strike 4 Climate, she knows how to rally people. 12 year old Sophie invited a local MP to talk to her class about climate change, and ever since has been raising her voice about climate change and social issues. This includes being elected as one of the youngest councillors in the country for Kāpiti Coast, speaking at Select Committee public submission allocations, organising school events and being elected onto the Board of Trustees. She is currently working on holding Kāpiti Coast Council accountable to act on its carbon neutral 2025 resolution, building engagement between young and old and providing opportunities for youth to have a voice in decision making.
Annika Andresen
Annika Andresen cares about something most people can't see: what's underneath the ocean. The Environmental Educator for BLAKE NZ has connected thousands of young kiwis with their marine environment raising consciousness of the need to protect it, using Virtual Reality and visual storytelling. With a Masters in Architecture, Annika is interested in the role design plays on the connection people have with their environment. While studying, she worked as a dive instructor introducing over 600 divers to the beauty and fragility of ocean life. She's also worked as an aquarist at Kelly Tarltons Aquarium and was the President of the Auckland University Underwater Club. Plus she volunteers for a number of organisations she cares about too. As a fierce protector of our environment, she hopes to educate others to value what lies underneath.
Shalini Guleria
Shalini Guleria created Science Box in 2018 after hearing a young girl say science was 'too hard, mostly for boys and you had to be super clever to do it'. She was completing a Masters of Science at the time, but carved out the time to create the organisation from scratch. Her vision was to empower children of all ages, socioeconomic backgrounds and demographics to enjoy the magic of science. ScienceBox gets 5-12 year old kids to problem solve, work in teams, and communicate their ideas using ordinary household items to amaze and excite. Over 2000 children have experienced ScienceBox events in the first year with a 50/50 gender split. Over the next two years Shalini aims to reach over 10,000 children, expanding to other countries. All while completing her first year of her PhD on aggressive breast cancer in a globally recognised institute.
Kelly Johnson
Kelly Johnson has taken a basic necessity, power, and turned it into an opportunity to give back. 'Her Energy' is an electricity retailer that gives back a significant portion of its profits to women's initiatives. The idea is simple: provide affordable and transparent electricity which allows people to support women's initiatives they care about at no extra cost to them. Currently they support The Aunties and Cambridge Community House (both are organisations who support women experiencing domestic violence) Vinnies Hamilton (to combat period poverty in Waipā) and Loving Arms Te Awamutu (in support of mothers and their families who are in need.) She is also focused on helping women advance in what has been a traditionally male-dominated industry. Kelly wants to see 'Her Energy' thriving with women support women.
Ranisha Chand
As a migrant to Aotearoa, Ranisha Chand has let her own experience of racism build a fire in her belly to stand up for what's right for others. She's a passionate advocate around issues such as discrimination, rape culture and forced marriages among migrant communities. She has been a high school ambassador for Shakti Youth for the last five years, mobilising her peers through running workshops, organising marches, moderating youth panels and leading school groups. She wants to raise awareness of issues affecting migrant communities, women and young people in society. From being shy and unconfident she has become a young woman who does public speaking with so much passion, from spoken words to media interviews, she has learnt to voice her opinions because she knows that her mahi reflects the needs of other wahine.
Sophia Malthus
Sophia Malthus uses her own story and sense of humour to break down stereotypes of living a life in a body that is not fully able. As a teen, she wanted to be a jockey but at 19, fell from a horse and sustained a spinal cord injury that left her with minimal movement below the neck. Sophia uses her influence on Instagram to continue to break the stigma of living in a wheelchair and help people understand what life with a spinal cord injury looks like. "It's important for people to know that we go through hard things but the hard things don't rule our lives. We still have awesome lives." She helped open New Zealand Fashion Week last year and is signed with Grace Sratton's, 'All is for All' (a fashion platform for those with disabilities and access needs) but Sophia wouldn't define herself as a model. She's living her life.
Becki Moss 24
Becki Moss' passion is photography. She uses her art to share stories of communities that are often overlooked, helping people feel seen, validated and heard. Her recent public exhibition featured portraits from the queer community of Auckland. She's currently creating a series examining masculinity in 21st century and another about people living with invisible chronic illnesses. She lives with chronic kidney disease, endometriosis and ongoing pain. These personal experiences have led Becki to start developing a community patient advocacy network aimed at helping young women and gender-nonconforming people when they are in hospital. "I want to change the average kiwi's perception of what a young queer in Aotearoa looks like, what an invisible chronic illness looks like and what masculinity looks like for New Zealand men."
Jacinta Gulasekharam
Jacinta Gulasekharam believes every young woman should have access to period products so that there are no barriers to education when they've got their period. She is the co-founder of Dignity, a social enterprise looking after women's wellbeing initiative with a 'buy one give one' model for the workplace, providing period products to schools, youth organisations and women's support services. Jacinta has also been on a mission to create a collective in New Zealand, Positive Periods, bringing together the industry to fight period poverty through sustainable policy changes. As a collective their mission is to provide free menstrual products delivered through a professional menstrual education to all students in New Zealand. "I am half Sri Lankan and half New Zealander. I identify with both of my cultures. We're a diverse group of people from a variety of beautiful backgrounds."
Irihapeti Edwards
Growing up as a decile one school-kid fed by Wednesday afternoon welfare cheques, many had a pre-designed model for Irihapeti Edwards. However it was these experiences that made her passionate about community engagement, cultural representation, women empowerment and education. She pursued her career to become one of the youngest people to be employed by one of the 'Big Four' professional services firms. Financial literacy in her community is a big passion plus she's a keen advocate of human and indigenous rights, working with organisations including UN Youth NZ UN Canada and Children International. She's a NZ Youth Ambassador and went to Colombia last year on the Prime Minister's Scholarship. As a young Māori wahine, she represents Māori people on every stage she enters even if it means being the 'only brown person' at the table.
Ashleigh Dick
Ashleigh's one mantra for environmental protection is this: it's not just about plastic! As an environmental engineer, she believes we need to look more holistically at society, through the lens of poverty and education, to truly be effective at helping the planet survive. Ashleigh co-founded Engineers Without Borders at Waikato University, fundraised to send engineers to the Solomon Islands to build a sustainable electrical network, and is involved with The Wonder Project which runs interactive school sessions to get young children excited about creating sustainable lifestyles. She was President of the Young Engineers Society at university and student representative for Engineering NZ. Now she works for an environmental engineering consultancy, and one day hopes to take her knowledge to impoverished countries overseas. "My dream is far too big to achieve on my own."
Angelina del Fovero
At 14 years old, Angelina Del Favero created an organisation, 'Find Your Fire' alongside her friend, Rachel Zhou to educate NZ's youth about important issues through an old school medium: magazines. Their first issue, a 12-pager called 'imPower' was supported by ACC and distributed to every secondary school in the country. The magazine tackles family harm, teaching kids how to identify and help someone experiencing violence. Together they did everything from the research, writing, designing, seeking sponsorship and distribution. Their second issue will raise awareness for human trafficking in collaboration with the NO Project. 'imPower' was described by a principal as "one of the most impressive pieces of work I have seen created by year 10 students in over 30 years as an educator."
Aleisha Amohia
Master coder Aleisha Amohia is a trailblazer for women and gender minorities in tech. While studying at Victoria University of Wellington, she noticed the existing tech groups didn't cater to her and her interests, then she met other students who felt the same way so she created Victoria University of Wellington Women in Tech VUWWIT, so they could tackle diversity and inclusion together. As President for two years, Aleisha worked hard to improve representation and opportunities for women and gender-diverse folk in STEM. She organised two Women in Tech Conferences, hosted outreach programmes and inspired high school girls to study STEM, then won the University's 'Faculty Society of the Year' in 2019. After finishing her studies, Aleisha joined the National Council of Women (NCWNZ) Wellington Branch and is now Vice President.
Charlotte Nield
Charlotte Nield had the idea for the business when she was studying in her last year at university, launching Wild & Whipped at the end of 2017. Wild & Whipped is a plant-based, minimal-waste 'nice-cream' using fruit seconds that would otherwise end up in landfill (like bananas). All tubs and labels are 100% compostable and reusable, all the banana skins go into compost and all plastics and glass are recycled. The business aims to serve as a beacon for the NZ's food industry by going beyond carbon neutral to be carbon positive, as well as showcasing a nutritious alternative to traditional ice cream! (It's made entirely from fruit and nuts!) Charlotte's biggest hurdle has been eliminating waste from her supply chain, as many of her suppliers rely on plastic. She is hoping, as her purchasing power grows, to eliminate it all as well as having Wild & Whipped stocked in 20 stores nationwide.
Cinnamon Lindsay
As a queer wāhine Māori, Cinnamon is a fierce advocate for her communities, working hard to create space for takatāpui (queer, gender diverse and intersex Māori) in Aotearoa. During her Masters degree, Cinnamon led a kaupapa Māori research project focusing on the experiences of wāhine Māori through her involvement with the board of Nga Maia Māori Midwives ki Tāmaki Makaurau. She is dedicated to dismantling the colonial structures which oppress rangatahi takatāpui, and creating a future where they can thrive. She works to tackle the discrimination many face based on their LGBTI+ identity and racism, which significantly impacts their health compared to their peers. Cinnamon works hard to decolonise rainbow spaces and organisations, and is a volunteer board member and tāngata whenua representative for RainbowYOUTH.
Emily Hacket Pain
Papers Pens Pencils all started when Emily Hacket Pain had accumulated unused stationery items at school - but didn't want to throw them out. She soon discovered that in many communities families cannot afford stationery, and teachers will often end up paying for items themselves so children can keep learning. Emily's desire to fix this led her to start Papers Pens Pencils, working with individuals and stationery businesses such as The Warehouse Stationery, Croxley, Whitcoulls, and OfficeMax who donate their unused stationery items, which Emily distributes to schools. So far she has collected over 92,000 items, redistributed them to 46 low decile schools, and helped over 19,500 children across Auckland, Fiji and the Cook Islands. She's also since expanded into donating NCEA textbooks and books for school libraries. Emily mentors young people setting up their own not-for-profit businesses too.
Gabriella Brayne
Gabriella (Ngāti Maniapoto) raises consciousness about intersectional, decolonial feminism among high school students and empowers them to embody this kaupapa as leaders and activists. As Auckland Women's Centre Youth Coordinator, she supports students at 14+ high schools to establish and run feminist/mana wāhine school and community initiatives, encouraging collective activism and making the kaupapa of social movements more accessible. She has helped organise a number of wānanga and initiatives, like the rangatahi campaign for reproductive justice last year. Gabriella also co-leads the Consent Club, a restorative-oriented support system working at festivals and large social events to shape a culture of consent, which she's planning to broaden to her work in schools.
Isabella Ieremia
Isabella Ieremia is a big believer in the power of art to bring people together and create better understanding of different groups. The Auckland University Law and Arts student is passionate about making art more accessible for Pasifika people. At 19, she was the assistant producer for 'The Guerrilla Collection' bringing Pasifika artists together to create new work. She believes greater access to high-quality art for Pasifika people and other minority groups has the power to ignite positive change. This year she worked as the assistant producer on 'Upu', a collection of poetry from Oceania presented by Silo Theatre. From a young age, Isabella has grappled with her identity as a New Zealand born Sāmoan woman. However, since majoring in Pacific Studies at University she has embarked on a journey finding comfort and strength in who she is and her story.
Janelle Augsberg
Janelle Augsburg is passionate about all things Pasifika, working hard within her community to create safe spaces where Pasifika are able to connect honestly. A graduate of the University of Auckland, with a Law and Arts conjoint, she's given a lot of time and energy to Pasifika youth programmes including MATES, UniBound and Edmund Rice Camps (where she's now a Committee Policy Officer). From an early age she realised that positive Pasifika visibility was really hard to find, and couldn't relate to the role models she could see. But she knew that being strong in your identity has a strong correlation with a healthy and positive wellbeing. At law school she found it difficult to relate to other students who weren't as community minded but pushed on through challenging times. This year she started a podcast with two friends, 'Untouched Spaces' to spark authentic conversations for their communities.
Maia Mariner
At 12 years old, Year 11 student Maia Mariner noticed that many of her peers did not have proper sneakers and either struggled to play or couldn't play at all. But she also knew lots of people have an unused (lazy) pair of sneakers lying around. So after talking about it with her parents, she came up with an idea for a sneaker bank to help her friends keep playing basketball - Lazy Sneakers was formed! That was in 2017 and since then she has collected over 2200 pairs and given away over 1500 pairs all over Aotearoa NZ. The not-for-profit sneaker bank provides good reusable sneakers to people wanting to play, participate and reach their potential. She is running a low-cost model and is looking at how to turn it into a social enterprise as she hopes to collect over 3000 pairs of sneakers.
Mikayla Stokes
Mikayla Stokes has been encouraging girls into STEM since she was 15 years old. The Brightsparks Ambassador admits she wasn't into STEM when she was younger, but as she got older she realised it wasn't about being a genius, but learning new skills and applying them to problems. That was her light bulb moment, and since then she's stopped believing the stereotypes of who could do STEM and discovered her love of robotics. Soon she was winning inventing competitions, running workshops for other kids and speaking to audiences of over 1000 people about her journey, and working with NanoGirl. Overcoming her own anxiety, imposter syndrome and self doubt, she has gone on to co-found TechGirlsNZ with Amelia Lockley last year. They have run workshops and are both are dedicated to being role models to younger girls wanting to get into STEM.
Tayla Jane Nasmith
Since she was 12, Tayla Nasmith had a burning desire to do something to support others. But when her sister unexpectedly fell pregnant at 16 she saw a real, immediate need - baby clothes. And so Tayla's project, Mummy's In Need, was launched supporting mothers in need of pre-loved baby gear. Tayla finds out what young mothers need—cots, bassinets, clothing, nappies, push chairs etc—working closely with NZ Police, Plunket and MSD, then puts the call out to her community to donate pre-loved goods. She then cleans, prepares and delivers goods to families. Tayla does this full time, without financial backing, with volunteers to help her. Mummy's In Need aims to ease the burden on young mums (and dads), struggling families, or mums who have left abusive relationships. Tayla has also begun a support group for mums, called 'Giggle and Grow' providing a social network and knowledge.
Te Aho Jordan
Te Aho Jordan helps young people find work, start studying or training and has helped establish a youth council in Opotiki. A lot of young people are leaving school early in Opotiki and Te Aho is working hard to help encourage them on their path, fighting for what is right because "he aha te mea Nui o te Āo? He tangata, he tangata, he tangata!" (What is the most important thing in the world? It is the people). At 21, she works as a youth mentor for people 16-24 years of age, and tries to encourage change within all aspects of their lives. Te Aho often feels she is fighting against a riptide because people are afraid of change, plus they underestimate her because she is young. Te Aho is also a photographer and runs a non-profit modelling mentoring service helping aspiring models boost their confidence and portfolios.
Tulsi Lathia
Tulsi Lathia had an idea to help bridge the 'cultural gap' in New Zealand, bringing her own experience as a migrant to the table. Knowing that food brings people together, and is a common thread to share one's heritage, Tulsi and her teammates started a social enterprise to publish a multicultural cookbook. Still at school, Tulsi did not have the financial capabilities to fulfil the costs. However, as they began to share their idea they were nominated for several grants and applied for funding to fuel the inception of 'Spoonful of Spice'. After the Christchurch mosque shootings Tulsi knew her cookbook was even more needed. 'Spoonful of Spice' includes personal stories from refugees and migrants and their shared recipes, with 100% of the profits going to the Christchurch Refugee Resettlement Centre. Tulsi would like to build a team of people passionate about 'bridging the cultural gap' and collaborate with others to create spaces where people can come together and unapologetically be themselves.
Courtney Davies
Courtney Davies lives and works in a field that is not known for its gender diversity: agriculture. She is the youngest executive member of the Royal Agricultural Society since its inception and is passionate about showing young New Zealanders how important the need for sustainable agriculture is. She does this through her role as a New Zealand Rural Ambassador, holding youth competitions at A&P shows, and leading by example raising her own Ayrshire cattle—a naturally hardy breed with minimal environmental damage compared to traditional dairy breeds. She's involved in local regional governance, and is an Environmental Educator at BLAKE NZ, bridging the urban-rural divide. Her biggest challenge is overcoming gender and age barriers in agriculture. She's had to grit her teeth many times through being told that these farming activities "require someone stronger."
With support from: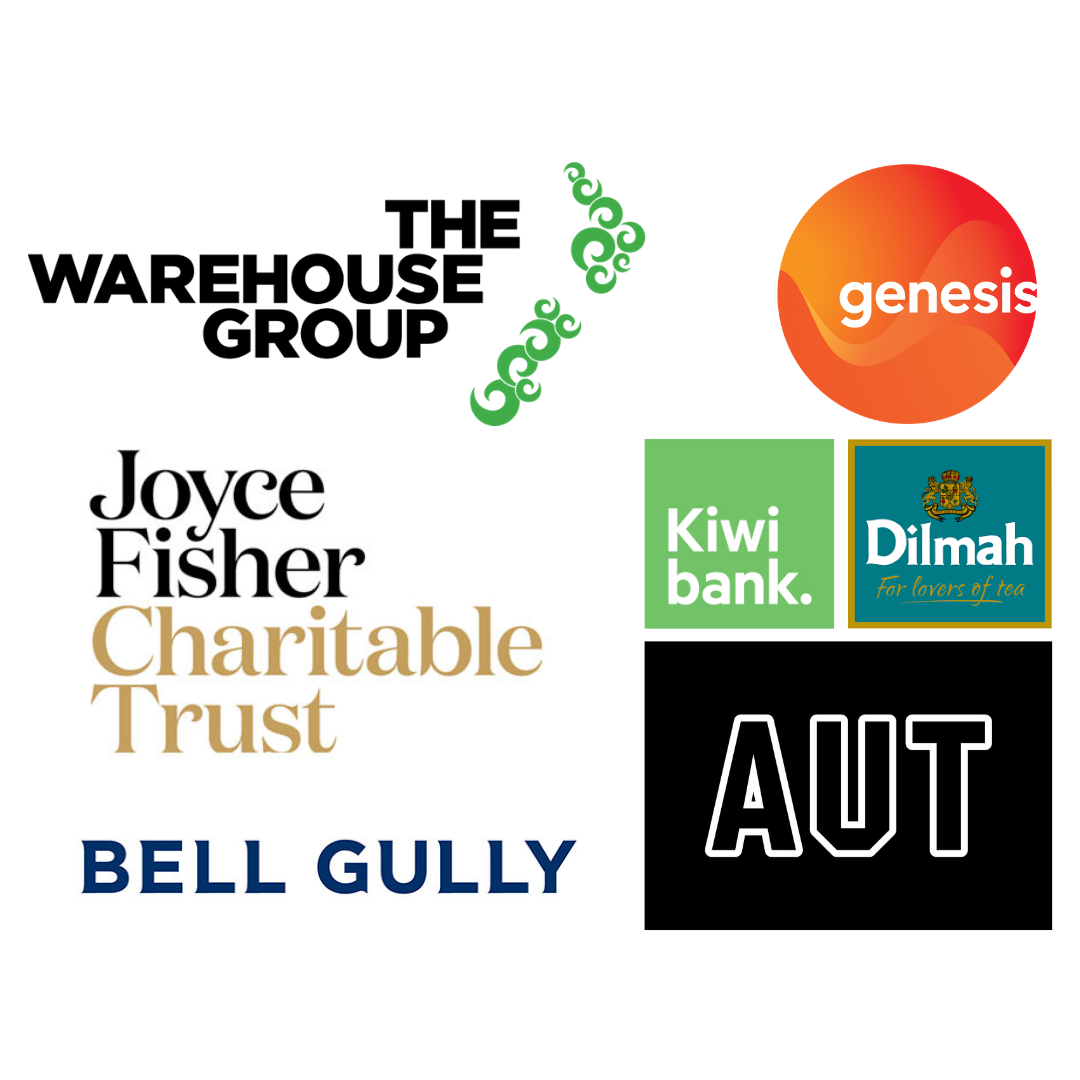 About YWCA
The YWCA is a proudly feminist organisation and has been supporting women and girls challenging gender inequality in Aotearoa New Zealand for over 140 years.