Meet Rosalie North
How to live a true authentic life as a teen
Categories
Rosalie Norton is a lifestyle blogger, foodie, big sister and entertainer. Rosalie is an amazing young woman who is always striving to live her most authentic life, taking part in community events and supporting other young people through her blog Just Me Rosalie. YWCA Hamilton and Shama hosted an Ignite Weekend Retreat for young women early in 2019 and took the opertunity to ask her a few questions... 
Tell us a little about who you are!
My name is Rosalie Norton and I am 14 years old. I am a New Zealander of Pasific island descent. I live with my mum and 12 year old sister and I am a year 10 at high school. I started blog writing when I was 12.
What inspired you to create your blog?
I was inspired to create my blog because I realized that things I was interested in might help other young teens around NZ. Writing had always been a hobby of mine, so blog writing was also another way to express myself.
What does living authentically mean to you?
As teens we are still finding who we are, so sometimes it's hard to just be yourself. We tend to do things that aren't so comfortable because we think it will help us fit in. So to me living a true authentic life means that you are always true to yourself and what you believe. You live life to the fullest and always put your best self forward.
What do kindness, confidence and bravery look like to you?
Being kind is being a helping hand and respecting your peers thoughts and feelings. Being confident is staying strong through tough times and standing up for what you think is right. Being brave is stepping out of your comfort zone and trying new things that you know you might not be good at.
How have you overcome the normal fears that people have and gone public?
A big part of it was having to get over the fact that not everyone will like what I have to say. You have to focus on the ones who you want to help and the people who care and want to listen, rather than the ones who don't.
If you could give one piece of advice to all women what would it be?
Never lose sight of who you are because you are beautiful, strong and worth listening to no matter your age, race or appearance. You be you, because you can change the world.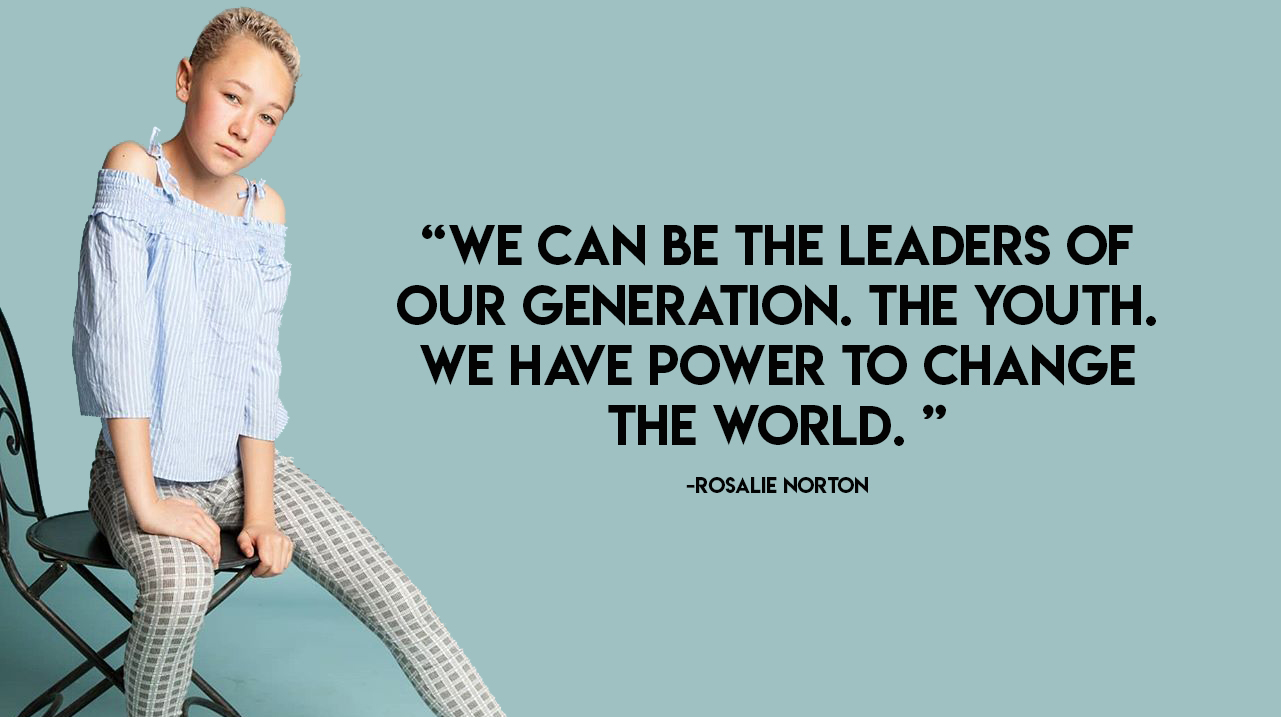 Other posts you might like